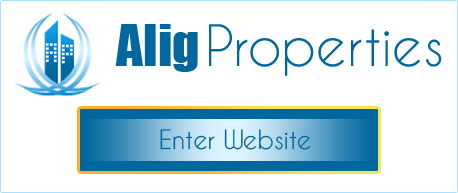 Khushboo Enclave, Bareilly
Bareilly Development Authority Approved, ready to move 3 bedroom Apartment with two bathrooms at best location infront of Aala Hazrat Hospital muslim abadi Khushboo Enclave, Bareilly. BDA Approved 500 square yards residential plot for sale at best location near hospital, school, Masjid market, qabristan and muslim locality near Mannat lawn piliphit bypass Bareilly. 500 Sq.yds east facing plot available for sale, best for commercial as well as residential purpose at a very prime location, near Woodrow School, Darbar-e-Khas Mughlai restaurant and Arish lawn, muslim community majority area, Khushboo Enclave, Bareilly. 3 bedroom 2 bathrooms semi furnished ready to move house in gated colony with car parking near Masjid Khatoon Fatima near madarsa and dargah Shareef Jhar Jhur Shahab, Nusrat Ali, Al Khaleej Tours And Travel, Khusbhoo Enclave, Bareilly. Plot on very economical rate @5000/- per square yard, at very easy intrest free installment on a 25 feet road near Nayi Masjid, Haider Medical and General Store, Mustajeeb Hussain Villa, Faiq Enclave, Khushboo Enclave, Bareilly.
Baqarganj, Bareilly
we are selling small and big plots of 100, 200, 300 and 500 Square yards on very easy and intrest free installments near Sabri majid and khabristan in sunni muslim community area Baqarganj, Bareilly. Big land for sale best for school or madarsha purpose near Raza Masjid, Usman Miyan Ki Mazar, Centre of Islamic Studies Jamia Nooria Razvia and Alahazrat Park Bagarganj sunni muslim dominated area bareilly. Small house in 50 sq.yd avaialble for rent. One bedroom, drawing room, bathroom semi furnished with wooden work in kitchen avaialble on monthly rental of Rs 4000/- Near Noori Masjid dense muslim population Bakarganj. want to sale my ready to move east facing house with 2 bedroom 2 bathroom store room car parking well furnished and maintened on immediate basis near Qadri masjid, R.N. Cotton Kaqarganj Muslim colony Bareilly. Baqarganj Properties : we are dealing in sell purchase rent flat house shop showroom in muslim locality baqarganj. Our operating locations are Mustafa Masjid, Bismillah Jawellers Haneef Bhai, Azhari Hair Dresser, Baqarganj Chungi Chauraha, Razvi Tikona Masjid, Hussain Bagh Road, Tomb Of Hafiz Rehmat Khan, Shahji Rafi Kul Auliya, Noor Mohd Zari Shop, Hussaini Masjid, Shia Locality, Riyasat Majha House, Mobin TV Shop, Muna Lefty Zari Art, Arif Dairy, Faizan Medical Store, Noman Stationary, Asif Mobile communimcation, Shaqeel Vegtable Shop, patthar shah ki zarat, fatima Masjid, Haseen Miya Marriage Hall, 786 Sabri Store, mehroz Ka Ghar, Dulare Zari Material Shop Baqarganj.
katghar, Bareilly
i am selling by double story newly constructed and well maintained 4 bedroom and two bathrooms and one toilet, built up area is 400 Sq.yd selling prices is 80 Lakhs near Angoori Masjid,infront of Hotel Sehgal, krishna Palace, Hotel CL Heritage and Moti Lawn Katghar, Bareilly.
Katghar Properties : we are Real Estate Brokers in Katghar Bareilly specialised in buying selling and renting residential as well as residential properties like Flat, apartment, hosue, villa, Bangalow, shop, showroom, godwon, land, plot, farm land etc.
Operating area : Dulhey Miyan Ki Mazaar, Mazar wali Miyan Huzoor, Sufi Iqbal Noori Sahab Ki Dargah, Chand Masjid, Haidarsa Baba Ki Mazaar, Qasim Raza Auto Services, Bareilly Public School, Qureshi Road, Muneer Milk Dairy, Masjid Quraishiyan, Masjid Hari Minar, Talib Meat Shop, Abdul Wahid Welding Shop, shoaib cenetry store, Asfar Dairy Shop, Kashif Sanitary Store, Real Medical Store, Badada Pharmacy,Madina Meat Shop and Noori Masjid muslim majority area Katghar Bareilly, Uttar Pradesh.