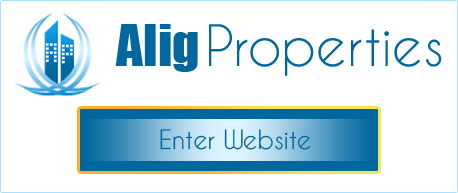 Kohefiza, Bhopal
100 Square yard east facing free hold plot for sale near TajUlMasajid/ Mosque Kohefiza, Bhopal.shop on rent in benazeer college motiatalab and masjid Al Qadeempari bazar road Bhopal. Old shop for sale near badshah Khan Motor Old Taj Market Obedia School and shalimar Guest house TajUlMasjid Road Bhopal.Residential Plots of 60 feet front and 60 feet depth at a very Prime location and well-connected from main road.Residential Plots of 60 feet front and 60 feet depth at a very prime location and well-connected from VIP Road Masjid Ganj Shahidane Qalandari.
Residential Plot is available for sale, it has plot area of 4500 Square Feet north facing near TajUl Masjidmuslim dominated area Bhopal, it is RERA approved, loan available from all banks, covered campus, all permissions and registrations, good investment, pocket friendly.
Residential Land and plot on installment for Sale near muslim colony and masjid and school, Bhojpur Road Bhopal.
Land available for farm house in Muslim locality near Lake view garden and Noor-Us-Sabah Palace VIP Rd, Indore Road, Kohefiza, Bhopal.
Duplex house for sale near masjid ibratMuslim community area Kohefiza, Bhopal. Shop on rent near Sufia Masjid Circle and near nazim snacks Saifia College Kohefiza, Bhopal. 2 room apartment on rent near fiza guest house Ahmedabad Palace Rd, Kohefiza, Bhopal.2 room house on rent near Masjid Noor Flag Staff House Rd, Ahmedabad Palace Rd, Kohefiza, Bhopal.
Residential Plots of 1000/1500/2000 Sq.ft. avaialble on wide road of 150 feet. All legal permission has approved. Bank finance availalbe, only pay 20% and rest in 224 months Near Koh-e-fiza Square FaizAnjuman Road Bhopal.
Farm Land for sale near shalimar Nursery and Shalimar Garden best for farm house purpose Near VIP Road, Kohefiza, muslims dominated area Bhopal East Facing Plot, Residential plot is available for sale. It has plot area 1083 sq-ft, East facing 4 room, 2 toilets semi furnished flat on 2nd floor with car parking east facing spacious flat at a very prime location in muslim dominated area RK Apartments Kohefiza available for sale
wellfurnisedkothi/villa, good Construction, water proofing done, covered campus posh locality, fully developed, near kohefizamuslim area and TajUl Masjid,
Never occupied or rented after purchase, it isnearer tomarket masjid school and hospital, and people are residing here safely.I have a dduplex house for sale, bought by me from a builder, some urgent need so I want to sell it just to meet my current needs, genuine buyer and brokers are welcome, interested in early deal. A 1000 Sq.ft flat on 2nd floor available for sale near Kohefizamuslim dominated area Bhopal. Rented flat available near tajUlmasajid Bhopal. Three bed room Independent Houses or Villas available for Rent near muslim colony in kohefiza, Bhopal.
Big agricultural land for farming purpose and area is under development too,just opposite Shia Muslim karbala, VIP Road, Sajida Nagar, Kohefiza, Bhopal. unfurnished space of 800 sq.ft best for Shop/office/godown for rent near Lajawaab, Maaz Dairy Farm Alpha Automobiles, and Masjid Sajida Sultana Karbala Road, KoheFiza.
East facing 2000 sq.ft residential plot fully covered with boundary wall with boring done and one room inside near masjid walikohefiza hospital road, Bhopal. A 4 bedrooms Duplex is availavle for rent in a gated muslim colony with all basic amenities. It is lacated Dar Us Salam and Ghazali Masjid Lake View Colony and NRI Colony Kohefiza Bhopal.
Khanugaon, Bhopal
5 acre agriculture Near Masjid best for plotting purpose on easy payment plan near bismillah Masjid, Muslim area VIP Road, Khanugaon, Bhopal. A residential plot in khanugaon at a prime location with all facility like a street light concrete Road sewage line and all other government permission near Masjid Fatima Zahra and HamzaKiran store muslim area.
three bedroom with 2 bathrooms one ground floor and 2 bedrooma and 1 bathroom on first floor double entrance house for sale near Masjid HameediKhanugaonmuslim community area, Bhopal.
Residential west facing plot with all legal formalities of 2500 Sq.ft, owner is muslim, Masjid Nafisa TDS College Road, Near Of VIP Road, Khanugaon, Bhopal. 2 acre farm land available at a very economical rate near Safdar khan farm house, mahira community hall, qazibabarhussain house, mahirasalamuddin garden, Khanugaon VIP Road, Bhopal.
Two bedroom and one toilet house on monthly rental of Rs 3500/- available near Masjid E Aqsa, Wafaati Coffee night shop Shaqeel meat shop, Mushtaaqkirana store VIP Road, Khanugaon, Bhopal.
Residential Plot at prime location east facing of 5000 sq.ft on wide road with facilities like water, electricity, road, sewer network, parks, plantation and green areas etc, near masjid Mohammadi, KasimKirana, Syed Proteins Bagh O Bahar Road muslim colony Khanugaon, Bhopal.
3 bedrooms house for sale near Masjid Abida Sultan and baghoBahar Guest hosuekhanugaon Bhopal. Farm land available for sale near masjid Gadikhanugaon. 1200 Sq.ft furnished shop best for restaurant near InamIkramkirana, Aamir Dairy, Masjid Bilal and Fatima general store KhanuGaon Bhopal. Lake facing residential plots in muslim locality are availalbe for sale in different sizes at a very easy intrest free installment plan.
Talaiya, Bhopal
Shop for rent near Dr. Safi Homoeopathic Clinic, Opposite Moti Masjid Campus, ChowkiTalaiya, Talaiya, Bhopal.
2000 Sq.ft. Commercial space on ground floor availalbe on rent near Masjid KaileWali and MadarsiHayatulUlum and malik milk dairy ChowkiTalaiya Muslim dominated area Bhopal.
Commercial Plot for builder agreement is available Near Masjid TarjumeWali and JamiyaIslamiya Masjid and Egg Bara Fry, ChowkiTalaiya, Bhopal. we are property dealer/broker dealing in sale purchase and rented residential as well as commercial properties in muslim area near Libas Designers and Boutique, AafiyaKirana and General Store, Meer ZaheerUllah Masjid, Ghazala Hotel, Masjid MadarDomni, Mosque Madaro Bee, Al Madina Chicken Corner, mahera Boutique, Hayat Top 'N' Town, Abid market, Masjid MadniMadar, Gour Hospital, Al Haqmee, Masjid Kulsum bi, Majid Provision store, Talaiya Bhopal. Al Noor Property Consultant : Dealing in sale purchase rent house flat plot shop duplex bungalow farm land commercial land near Chehak Hospital, Masjid Munni Be Saheba, ChameliWali Masjid, Masjid AriatheWali, Mysha Collection, tolwali Masjid, Masjid LatifaBagum, Ruhida Cloth Collection, Masjid GhulamMehboobSahab, Rahat Hair Saloom, Fareed Building, Kaasim General Store and gift item Stationery, FarhanShaadi Hall, Masjid HurmatKha Saab, Masjid Muham, Masjid MadarulMohamSahab, Masjid Parighat,Adi Bazaar, KalluBua Masjid, Masjid KabeetWali, NazaraAppartment, GinnoriBagiyaHamidiya Boys School, Government Hamidiya Boys High Sec School, Nazra Apartment, Masjid AkhadeWaliTalaiya Bhopal.
MasoodBhaiProperties : Dealing in sale purchase and rent working areas are Unique Medico, kalluDua Masjid, Masjid Kabeetwali, MaqsoodBhai Atta Chakki, Masjid Parighat, Masjid Peer Abbas, Amir Kirana, farhanKirana, Bhopal Railway Station, Allied Fashion, farhanShaadi Hall Talaiya, Bhopal.