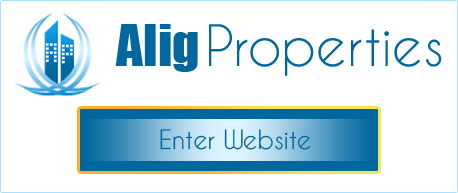 Antop Hill
Small plot of 500 SqFt available for sale in muslim locality near Barkat Ali Qadiriya Masjid and Barkat Ali Hotel, mumbai public school and Vidyalankar College Rd, JaikarWadi, Wadala East, Nandkarni Park, Antop Hill, Mumbai, Habib Hair Dresser, Shahid Chicken Centre, Sameer Eggs & Chicken Centre, Faiyaz General Stores, Sunni Noori Masjid, Muslim Temple, Classic General Store,MadarsaArbiyaTaleemul Quran, Masjid-Al-Hira (Sunny Masjid), Shrine Of Hazrat Ali Shah (RA), Antop Hill Kabrastan, United Masjid & Madrasa, Noorani Masjid, Bismillah, Haji Malang Shah DulhaDarbaar, Islamiya Madrasa And Masjid, Sayyed-E-Aalam Masjid, Zahid Mk Studio, Karbala Masjid, Jama Masjid, Himmat Nagar Madina Masjid Maidaan, Madina Masjid
Wadala
Sunni Noori Masjid, Mohd Farooq Chiken Centre, Quraishi apparels,
Sewri
Semi furnished 200 sqft shop in rent of 16000 best for storage, storeroom, wharehouse or godown, facing main Forsberry Road, near Jaanamaz Masjid muslim population area Sewri, Mumbai, Maharashtra. Ready to move one bedroom one kitchen fully furnished east facing apartment on 2nd floor with 280 sqft carpet area, best for bachelor's deposit 20 k monthly rent 20 k near rafiahmedkidwai road and sewri cross road pathan masjid sewri . 2 bedrooms and 1 bathroom and kitchen semi furnished flat on 3rd floor of 290 sqft carpet area market and masjid near bybaharemadina building near jukimustaqeem machine rafiahmedkidwai road and sewricrosss road.SewriRealtors : We are one of the best property dealer ( real estate realtors, property brokers, real estate agent ) dealing in buying selling services of all kinds of residential as well as commercial properties. Operating in and around assalamshivdi centre, gold star bakery, arif tyres, shehzad fast food corner, rafiahmedkidwainagar police station, khala house, alif transport and travel, raza tower, kamal medical and general store, Mohdzafar tandoori shop, obaid general store, shabbir store, naushadchiken shop, rafat khan homes, shenaz oil depot, raifq communication, iqra dry fish, rahmatullah dry fish centre, emtiyazali shop, sewri.
East facing two floors two bedrooms and one bathroom chawl with all legal documents newly constructed with vitrified tiles flooring and marbles. water and electricity onnection available near bilal masjid muslim community area Rafi Ahmed Kidwai Rd, Dyaneshwar Nagar, Gandhi Nagar, Sewri East, Mumbai. One bedroom one bathroom and kitchen, unfrunishedchawl free water supply built up area is 240 sqft and deoposit is 25000/- and monthly rent is 8500/- near hasmi masjid muslim area sewrimumbai.
one room chawl on rent near khan shaheedalinaseebali road and arham garments Ghodapdeo new hari masjid modicampund, Sewri, Mumbai, Maharashtra. chawl for sale near darululoomnizamiya masjid KesrinathRamchandraMhatre Rd, Naralwadi, Byculla, Mumbai, Maharashtra
Kidwai Nagar
plot on monthly installment without intrest, just pay 10% and allot your deram plot best location market school petrol pump nearby Ahmadiyya Muslim CementryKidwai Nagar Wadala Mumbai, Kidwai Nagar Properties : We are into Real Estate business since 2001, we are dealing in sale, purchase, renting, commercial, residential, (Builder Floors, Apartments, Bungalows, farmhousese, offices, shops, wharehouses, showrooms, godowns, industrial space, factories). we are dealing in and around Chameli Masjid, Rahi Garments, ashrafulUlma Masjid, arafat collection, tarique collection, aksa Garments, zamzam collection, shahnawaz garments, adnan garment, faiz garments, arsalan fashion, saima garments, labaik garments, imran collection, kidwainagar sub post office, imami fashion, hilal masjid, salma garments, amaan creation, khatrihasanbawasabbagh, sameer collection, rafiahmedkidwai road.