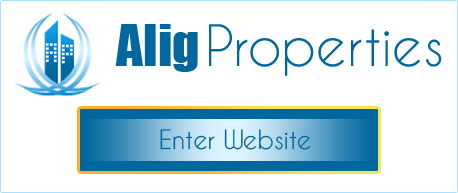 Jajmau, Kanpur
500 Sq. Yd Resale plot, two side open, well-connected 60 feet wide road, east facing, booking amout is only 5 lacs, available on easy installment near Al-Baike (Fried Chicken) Near J.k Chauraha , Defence Colony , Jajmau, Greater Kailash, Kanpur.
Well-furnished Triple Story east facing house with garden and park view with study room, servant room and store room. House is very spacious and newly constructed, high quality of wooden work and flooring in all rooms available for sale on in 80 lacs near Ashrafiya Masjid Taad Bagiya , Ashiana Avenue, Greater Kailash, Jajmau Kanpur.
Plot for sale @ 2000 per sq. yd amenities are 60 ft road, park,school,hospitl,commercial, community center,full gated colony near Khan A to Z Shop and kabristan, greater kailash Jajmau. Free hold 20000 Sq feet plot near riviera trendz pvt ltd and sabra tannarrey available for sale at very affordable price, Jajmau Sub Metro City Kanpur. 3500 Square Feet godown availbe for rent near hashim company Jajmau Kanpur. Double story hosue for rent @ 5000/- on monthly rent, near hadim chicken near azizul Haque Avenue.
Jajmau Properties : We are property broker in muslim locality dealing in sale purchse and rent, residential land and plot, house and apartments near Mahbood sons, waris sweet house, Kuran Masjid, amna Hardware, Shahid Tannery, Super hosue Ltd Allen cooper, Calico Trends, hasan cloths, Rahman Industries, Saba Export, Karamat Tanning Jajmau Kanpur. free hold Industrial Plot of 1000 sq.ft @ 500 per sq.ft available for sale near Al Habibi Food and Hari Masjid and Laiq ahmad Moinuddin Tiwaripur, Tad Bagia, Greater Kailash, J K Puri, Kanpur
3 bedroom house of 1500 sq.ft with two bathrooms, it is resale and ready to move house with open parkting, cost is 30 lakhs negotiable and five year old, near Jinnat Masjid and Dargah Shreef Jajmau, Tannery Town, J K Puri, Kanpur. Large land for sale, it is segregated into 4 parts 250 250 200 200 sq.yds totaling 900 Square Yards it is on Jajmau Overpass near j.K Mosque in fron ot ala Hazrat General Store and amber overseas, behind this plot is amber overseas and sada boutique, National Highway 25, J. K. Colony, J K Puri, Kanpur. Two bedroom builder floor of 900 Sq.ft with two bathrooms one balcony semi furnished is available for rent of rs 5000 monthly on 150 feet road Jajmau Eidgah, Jajmau Popular Dharmkanta, Hafiz Biryani, Imran Qureshi Auto parts 150 Feet Rd, Jagai Pura, Jajmau, Kanpur. 15 * 30 sq.ft Shop on affordable monthly rent of Rs 10,000/- available for rent near Hasan cloths, Globe Leather, Noorain egg & chicken roll corner, super darbar chicken biryani 150 feet marg Jajmau Kanpur.
Jajmau property broker : deal in sell purchase rent of residential as well as commercial properties locations are near sikandar hardware, Imran auto parts, taseem footwear, samad khan (Khan House) Bait al rawdah, Tabish General Store, Rajjab Pehlwan, R.K Fashion, Khan Bakery & confectionary, Sheeba Tent House, Anees Footwear, Makdoom Shah Ala Jajmau, Makhdoom Shah Baba Ki Mazaar, Nizami Electrical, Samad Mobile world, Laraib Biryani and coffee Centre Muslim Majority Area Jajmau Kanpur. A three bedroom two bathroom one study room and one store room apartment at an extraordinary price, The construction has been done keeping in view family needs for space & utility.
Great investment for family purpose as the space is airy and has friendly neighborhood, it is in the lone Muslim society nearby, it's located at main Kanpur highway and near Jajmau road near Haseen Mohd and taj General store, Ehsan Enclave and panache petting products Asharfabad, Jajmau, Kanpur. Farm land at a Very Economical price of 15 lacs per bigah No cheating no fraud immediate registry & possesion with steel fencing Near Kanpur Road Masjid Mahbobiya and masjid Nimra muslim community majority area New Jajmau Kanpur.
MH. SHARIFF/SHARIF DEVELOPERS : We deal in Resale, Pre-launch, Original Booking, Others, Rent/Lease of following property types: Residential Plot, Commercial Land, Agricultural Land Locations : Near Faizan Poultry Farm Yashoda Puram, New Jajmau Toy Train Station, salman street, River Street, Alim Hasan, Lucknow Street, Aslam and Aslam, Warsi Hero Honda Workshop, SAFA BAITUL MAAL RELIGIOUS AND WELFARE TRUST, Ideal Ventures Solar Shop, Masjid E Momina, Bhai Ji Ke Dukan, Kanpur Road New Jajmau Kanpur.
2000 Sq ft open area on first floor, ready to move unfurnished hall with washroom and 3 parking at jajmau road near Irshad ki Tannery, irfan sweets, new egg rool coner, qumri shah masjid, Taiyaba Masjid Sariya, Shariq General Store, Mamu Hotel, Islam Leather Finishers, Shaqib Leather Traders, Madarsha Chistiya E Gareeb Nawaz, Fatima Masjid, Laraib International, Masjid Farooq E Azam Lari Compound, Nizam Tanners, Iqbal Tanners, Nisha Enterprises, Muslim colony, Jajmau