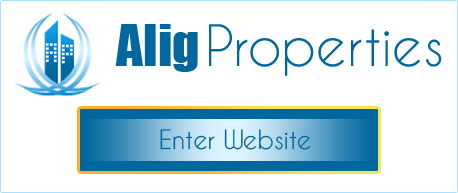 3 Bed rooms flat for sale with Two Toilet, Dining room, Drawing room, Two Balcony and Kitchen. Lift available Community Centre. Free Parking for Car and Two Wheeler within premises. Prime location proximate to all main markets Hazrat Belal Masjid Samanpura Raja Bazar Indrapuri Patna.
A Well furnished, 250 Yards (Gaz) 4 big rooms, 3 toilet , two kitchens, big courtyard (Aangan), big Veranda with stairs to roof house is for sale. All walls and floor with beautiful vitrified tiles and Kota stone used in outside area. Equipped with Submersible water facility, car parking Daryapur Masjid Bakerganj Patna. A very good 400 Gazz square residential Plot for sale in Azimabad Masjid NH 30 Muhammadpur Patna 500 squared duplex bungalow in educated and posh muslim locality Daryapur Masjid Bakerganj Patna main road extension in full swing flyover under construction over rail crossing.
It is a double storey house strongly built 188 gaz (1692 sq ft). The house is built in a Muslim Colony where the facility of Masjid and Park is available. It is the only house in the colony with two approaches. The upper floor of the house is partially furnished, although all thematerials are available Fakirbad Masjid Bari Path Bakergonj Patna.New ready to move flat in muslim community area with floor tiles, geyser, almirah. 3rd floor with terrace use rights, lift and reserverd car parking is ready for sale Sangi Masjid Phulwari Sharif Patna.Find 4 rooms Multistorey Apartment For Rent in Masjid Fraser Road Area Patna house for rental in Patna with rent starting from Rs 5000 Haroon Nagar Sector 2 Jama Masjid Jama Masjid Haroon Nagar-2 Phulwari Sharif Patna.
Apartments, flats and villas for rent in Nai Masjid Phulwari Sharif Patna
Find properties for rent in Patna in muslim dominated area Alinagar Badi Masjid Ali Nagar Colony, Anisabad Patna. Buy sell rent house flat apartment shop kothi villas in shia dominated locality Shia Mosque Chitkohra Patna. Search property in your budget at alig propertied india's first muslim housing portal. New Construction 3 rooms Flat for Rent Kurjee Masjid (Kurjee Jama Masjid) Kurji Masjid Gali Kurji Patna. very cheap and affordable Houses/Apartments/flat for Sale in muslim community area Ramna Road ki Masjid Ramna Road Lalbagh Patna. Buy 2 BHK Flats in Naugharwa Masjid Ashok Rajpath Muhammadpur Patna. Get details of 2 BHK flat For Sale in Sanichra Eidgah NH 30 Sandalpur Patna.
Cheap newly constructed Apartments / Flats / houses available for sale in muslim society Chouhatta Masjid Ashok Rajpath Lalbagh Patna. Top ten Muslim Construction companies in patna , Muslim Builders in patna, Muslim property consultant and property agents in patna. Buy, Sell & Rent property at www.aligproperties.com - India's first Muslim Housing Portal. Free property listing website for properties in muslim community areas Noori Masjid Markaz Saurabh Path Lalbagh Patna. Find the latest residential projects houses flats villas kothis available for sale purchase and rent in muslim housing societies Muhammadpur Masjid Shahganj Lane Muhammadpur Patna. Looking to buy, sell, rent, lease, residential and commercial properties near Baksaria Toli Masjid Ashok Rajpath Tripolia Patna.
3 Kattha residential plot available for sale in a prime location near Haj Bhawan, Patna at affordable price.
India's first muslim property portal to buy sell and rent residential and commercial properties in India like houses, flats, shops in muslim locality New Azimabad Masjid Sandalpur Patna. Find property Chitkohra Masjid Emarat Al Aziz Apartment Chitkohra Patna. Flat to let Dalaji Ki Masjid Ashok Rajpath Muhammadpur Patna. PG Accomodation for muslim girsl near Jamun Gali Masjid Bakerganj Patna. Rooms for rent out specially for students near Jama Masjid Danapur Khagaul Rd Khagaul Chhoti Badalpura, Bihar.
Shared apartment in Muradpur Masjid Ashok Rajpath Bakerganj Patna. Banglaw for sale owner is muslim Jamia Suffa Sandalpur Patna. Muslim agent is selling a old kothi in Pirbahore Ki Masjid Ashok Rajpath Lalbagh Patna. Free advertisement for muslim builders, agent, property consulting firms in patna. A vast selection of flat and apartments for sale or rent, repossessed homes, farms & private property for sale, rent or auction Jama Masjid Alba Colony, Phulwari Sharif Patna. Buy, Rent, Invest, Sold, Share, New homes Sher Shah Suri Masjid Haji Ganj Patna. Alig property Real estate agency offering flats, apartments and houses for sale and rent in
Tripoliya Masjid Ashok Rajpath Alamganj Patna. Homes for Sale and Apartments for Rent near Al-Jamiatul Razvia Sadikpur Patna. You can post a flat for sale free in muslim housing website in patna.
Single and share apartments near Chhatte Ki Masjid Ashok Rajpath Muhammadpur Patna. muslim plotting near Baoli Mosque Sadikpur Patna. List your property with for quick responses at www.aligproperties.com. In Peaceful Residential Colony 3 rooms House for Sale Noorani Masjid Near Kabristan Pirmohani, Kadamkuna Patna. We are looking for a good educated class muslims people area in patna with good connectivity Daftar Nurani Masjid Near Uma Cinema Pirmohani Road Patna. Single Story, 3 BHK, with 2 Bathrooms and enclosed Aangan. Adjacent parking space and playground and roads on two sides Masjide Khairunnisa Bari Path Bakerganj Patna