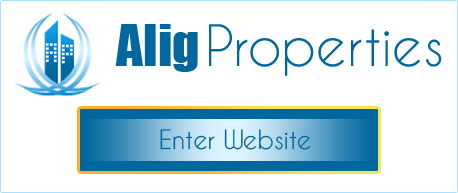 Saifee Nagar Bohra Masjid Transport Nagar, Indore
Resale 4 BHK of 3500 sq.ft with 3 bathroom, servant room and store room 5th floor fully furnished east facing apartment near Amaltas Apartment Saifee Nagar Bohra Masjid Saifee Nagar Bohra Muslim Community Area Indore.
Fully furnished and well maintained 1200 Sq.ft office space available for rent Near Masjid-e-ahleSunnatWaJamatSaifee Nagar Muslim Area Indore.
Ready to move Duplex with 3 bedrooms, 3 bathroom, servant room car parking available for rent near Masters sports Acadey and chick n chick Saifee Nagar Muslim Majority area Indore.
2 bedroom semi furnished apartment with 2 washroom and one car parking and lift available for rent in Fakhri Apartment 233, Saifee Nagar Main Rd, Saify Nagar, Transport Nagar, Indore, Madhya Pradesh 452014.
3 bedroom 3 bathroom ready to move unfurnished flat on 3rd floor east facing with car parking, lift, Securied campus, 24 hours water supply, security guard, cctv camera etc available for sale Hakimi Apartment Shia Bohra Muslim Community Area, 828, Saifee Nagar, Indore, Madhya Pradesh 452014
3 bedroom 3 toilets one study room store furnished apartment on first floor with the following amenities Amenities:3 furnished bedrooms (Beds, wardrobes and geysers). 3 bedrooms with attached bathrooms and one common bathroom with tub, Big furnished modular kitchen, 1 room with AC, Store room and temple room. 3 Separate storage, for storing extra luggage, 1 big balcony. Separate Car Parking space available.AmatullahManzil near Amatullah Apartments Mix Hindu and Muslim Community Area, Transport Nagar, Indore, Madhya Pradesh 452014
Shop for rent near NaymatDastarkhwanMarzan Square, Behind Ondoor, ManikBagh, Main Rd, Saifee Nagar, Indore, Madhya Pradesh 452014
800 SQ. Ft. Furnished Commercial Office available At 14000/- monthly rental,10 seating 1 cabin Near New Saifee Nagar Masjid Ashoka Colony, Nandanvan Colony, Indore, Madhya Pradesh 452009.
We are real estate broker dealing in house apartment villas dublex shop commercial space on rent and sell. Our working area :Jamila collection Masjid e ehlesunnat Queens's Beauty Parlour& boutique, Mobi Cafe, HusainiMohallaMarkaz, Armaan Plaza, Samsung service farooqueSiddiqui, JuberKirana Indore.
Fully furnished 3bhk flat with 2 washroom on 4th, with carparking, lift and wooden flooring Modular kitchen, Jacuzzi, on a very economical rent of Rs 10,000/- monthly near BurhaniEverfresh (AaoSahab Ki PuraniDukan) and bilal Masjid muslim colony Sham Nagar Indore.
Ready to move resale flat of three bedroom two bathrooms on 3rd floor of 1500 Sq.ft with secuirty guard, CCTV, lift, car parking, full sun light and airy balconies Abbasi Apartments 146 452014, Khatiwala Tank, Saifee Nagar, Indore, Madhya Pradesh 452014.
Madina Nagar, Azad Nagar, Kohinoor Colony and Firdaus Nagar
Newly constructed 3 bedroom hosue with 2 toilets and drawing room available for Sale near YaRasool Allah Masjid Muslim area Madina Nagar Mathura Maidan Indore.100 Sq.yd Residential free hold plot for sale near Gosiya Masjid Firdosh Nagar, Musakhedi, Indore, Madhya Pradesh 452001. Ready to move hosue of 2000 Sq.ft 3 bedrooms one drawing room house for sale @ 30 lacs, i have some urgent need of money near Kanzul Imam Masjid and MadarsaHifzulQuraan and Masjid Muslim Majority Area KohenoorColony, Madina Nagar, Mathura Maiden, Indore, Madhya Pradesh 452001.Residential Free hold plot of 2000 Sq.ft available for sale near KhanqaheQalandari and amjadbhai Patel, kohinor Muslim Colony, Azad Nagar, Indore.
Residential Plots on easy intrest free installment are avaialble for sale near Fatima Masjid Muslim MohallahMadina Nagar Azad Nagar Indore.12 feet fron 30 feet debth shop on rent available near Nousad Mobile phone best gift and store Kohinoor colony, Ring Road Indore. 450 Sq.ft shop near Raza Shoes Collection, NooraniSabun Centre and QadriDawaKhana Muslim Majority Market Madina Nagar Indore.
We have a residential Land of 5000 Sq.ft near Haroon Community Hall,Pakiza Tea Centre and Westside Street No 3 Madina Nagar Indore, we are looking for some builder for builder agreement or partnership. Old House of 200 ghaz near Madina Masjid, faisal Garment and Arqam Sent point for sale Madina Nagar Muslim locality Indore.
Residential Plot avialble for sale near Husani Masjid Azad Nagar .Fullldevloped, Ready for possesion,fullLegal,Reraregistered.Rates are negotiable.Urgent sell of a freehold plot 900 square feet west facing on 20 feet wide road Near Muhammadi Masjid sham Nagar Noori Nagar Indore.1000 Sq.ft house of two manzils under construction building for sale near Masjid-e-TalimulIman, CPWD Colony, Azad Nagar, Indore, Madhya Pradesh.
We are offering you Spacious Residential Plots of 600 sq.ft on 30 wide road, So that you can build your house, these plots are freehold and best purpose for investments near NooraniJama Masjid Azad Nagar, Indore