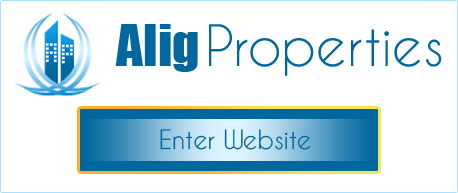 Mehuwala, Dehradun
200 Sq.ft east facing residential plot at a very economical rate of rs 5000/- per sq.yd for sale on 30 feet wide Road near R.S Sabri Indian Furniture Mehuwala, Dehradun, Uttarakhand.
2 Acre farm land for sale @ 25 lacs per acre land title is clear near ruqayya masjid muslim locality, Mehuwala, Dehradun. 4 Bigah Agriculture Land for sale near Noor Masjid Hedayat Nagar, Mehuwala,Dehradun, Uttarakhand. 3 bedrooms 2 washrooms 1 washing area two airy balconies east facing, semi furnished and ready to move flat on 2nd floor near noor cloth, Naaz Medicos, shifa Garments, Taheer Cutpiece Mehuwal muslim area, Dehradun.
Residencial Plot for sale near Masjid Aksa and Doon City Montessori School Chamba colony, Telpur, Mehuwala, Dehradun, Uttarakhand 50 Square Yard east facing plot in with boundry wall, best for investment purpose, seller has urgent need of money near madina masjid and asif enterprises, Shimla Bypass Rd, Mehuwala, Dehradun. shop on monthly rent of rs 5000/- on main Ambala Dehradun Rishikesh infront of Makkah Masjid Hindu Muslim Mixed Poopulation Mehuwala Dehradun.
4 bedroom double story semi furnished house for sale near Aayesha Masjid in muslim mohallah Mehuwala. 18 Bigha Agriculture farm land for sale at very economical rates, best for farm house near Akbari Masjid, Mehuwala Mafi, Dehradun. Showroom space for sale on ground floor two side open on wide road mdda approved infrom of showroom much parking space near Eidgah Jama Masjid, Saharanpur Rd, Transport Nagar, Subhash Nagar, Dehradun.
Malukawala, Dehradun
one room set fully furnished with bed,tv, fridge, washing machine open terrace best for students and working men near Gorakhpur Jama Masjid and Khan fabrication Gorakhpur, Shimlabypass road, Shahpur, Indian Military Academy, Dehradun, Uttarakhand. 250 Square Yards residential cum commercial plot on wide road at prime location near Masjid Uqba Jhodi Gorakhpur, Shahpur, Indian Military Academy, Malukawala, Dehradun.
Sewla Kalan, Dehradun
Muslim Properties : We are real estate agent dealing in sell purchase rent ne Huda Enterprises, Mnnu Malik General store, Ali cloth House, Mehfuz Ali Provision Store, Bright line school, Ahmed's Departmental Store, Aafi Mutton and Chicken Shop, Doon It Solutions, Nainital Bank, Institute Of Hotel Management, Masjid Madina Taj Hotel near Maajra Masjid muslim locality Sewla Kalan, Majra, Dehradun, Uttarakhand.
Urgent sell 80 Square Yard residential plot with registry and Mutation near Huda Jama Masjid Gandhi Garam, Dehradun.
Paltan Bazaar, Dehradun
Plot for sale in verry peaceful colony near Mashid- Paltan Bazaar and Dhamawali Mosque Paltan Bazaar, Dehradun. Plot for sale in Nehar Wali Gali near Dhama Jama Masjid & Muzafarkhana. MDD Approved Colony, Dehradun. Residential Plot available for sale, best for investment purpose Jama Masjid, Dehradun.
Dehradun Properties : Dealing in residential Land/Plot, Apartment, commercial shop and land near AAqa Restaurant, Masjid Naya Nagar, Muradabaadi Shahi Chicken Biryani, Haji Wali Mohd Dhaba, Zahir Ahmad, Dhaba Shams Uddin, Ali's Purity, Mannat Mughal Foods, Inamullah Building, Doon Kareem and Ramzani Paan Frosh Dhamawala Muslim dominated area, Dehradun.