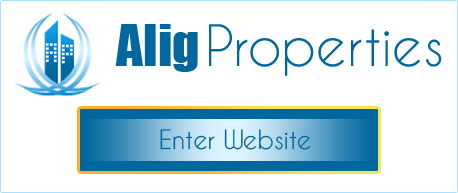 Zakir Nagar West (Gaddha Colony)
PG rooms availble for boys on sharing basis single sharing, double sharing, triple sharing, four shaing @2000/- per person amenities are Bed Mattress, Pillow & Cover, Bed Sheet, TV Cable, AC Curtain Almirah, Table Chair, Common Area, TV Refrigerator, AC/Cooler, Sofa, Table, Chair, CCTV, Power Backup, Washing Machine, Kitchen, RO-Water, Utensils, Gas Cylinder, Stove, Cutlery, Kitchen Set Near Zakir Nagar Jama masjid Muslim dominated area Zakir Nagar.
2 bhk independent house with car parking @ 7000 monthly rent Near Ashoka park MadarsaJamiaHazratNizamuddinAuwliaashoka park in Zakir Nagar Muslim dominated area,New Delhi. One room set semi furnished 550 Sq.ft available to let out @ 3000/- monthly rent near Noorani Masjid Gali no 40 Zakir Nagar Muslim area JamiaNagar OkhlaNew Delhi.
4 bhk 4 bathrooms 3 balconies 2 floors west facing of 3500 Sq.ft park view furnished villa for rentnear madina masjid near ashoka park in zakirnagarmuslim dominated area in Delhi Jamia Nagar.
4 room set flat of 170 sq.yd with car parking and lift for rent north east facing on 22 feet road near moti masjid zakirnagarjamianagarokhla. 3 bhk fully furnished flat of 120 sq.yd east facing with two washroom and two balconies with car parking and lift on 20 feet wide road near Khanqah Masjid 20 no galiZakirNagar Muslim Colony Delhi.
3 bhk flat on 1st floor with 3 toilets east facing with car parking lift near Masjid Umar FarooqZakirNagar JamiaNagar Okhla. A fully furnished ready to move shop 10×22 near Masjid AyshaMuslim CommunityArea at ZakirNagar Okhla New Delhi.
1 BHK Fully Furnished for Sale in close to metro station hospital and park new friends colony in ZakirNagarmuslim societyJamiaNagar Okhla. Ready to move unfurnished 3bhk builder floor flat on 3rd floor of 120 Sq.yd. east facing with two washrooms and two balconies with car parking and lift avaialbe for sale near RazaMasjid and Masjid AyshaGali no 18 muslim colony ZakirNagar JamiaNagar OkhlaNew Delhi 110025.
Rental flat 2 room 1 bath on 3rd floor of 55 sq.yd. on 20 feet wide road @500o/- monthly rent near Tayyiba Masjid StreetNo 12 largest Muslim population area in Delhi.
Resale ready to move 3 rooms, 3 bathroom, 3 balconies set with wooden work of 100 square yards on 4th floor with terrace near Masjid/Mosque Abu BakarZakir Nagar West (Gadda Colony) Near JamiaMilliaIslamia New Delhi 110025
One room ready to move unfurnished flat of Rs 10 lakhs with one bath room and one balcony directly from owner available for sale near masjid AnnoorJahanStreet No 21 ZakirNagar Muslim Population JamiaNagar Delhi.
2 bedroom park view ready to move resale apartment on 5th floor with terrace in 75 square yards with bike parking near ashoka park street no 22 corner BuildingNear Mosque ZakirNagar JamiaNagar Delhi.
5 Bedrooms 5 bathrooms on 4rd floor for sale @ 90 lacs with terrace near warsiApartmentsGadda Colony ZakirNagar West Muslims Community Area New Delhi 110025.
3 BHk furnished apartment with car parking and lift on wide road available of monthly rental of rs 5000/-. It is east facing property. The property has 3 bathrooms and 1 balcony. It is made in way to provide a comfortable living. Near Jamia Co-operative bank masjid Umar zakirnagar west gadda colony Delhi.
2 BHK semi furnished 4th floor flat with one washroom and one balcony with bike parking, seprate meter avaialbe of monthly rental of rs 10000/- near ICICI and HDFC ATMS muslim community zakirnagar main road Jamia Nagar Delhi.
3 room set house of 120 sq.yd 2 toilets and 4 windows one open car parking, @ 15k in gali no 9 Near Jama Masjid ZakirNagar Delhi. PG ac rooms with good condition on 3rd floor near holy family hopital, escort hospital and jamiamilliaislamia university muslim community area street no 7zakirnagarjamianagarokhla.
Abul Fazal Enclave
Furnished space 200 Square yards commercial space available for rent and sale with pentry, parking, washroom and security, best for coaching and nursing home or lab. Monthly rental is Rs 20,000/- near okhlavihar metro station Ramzani Masjid muslim dominated area abulfazal enclave jamianagarokhla.
Fully furnished and well maintained beauty parlor in 75 Square yard with 2 room, 1 washr room and reception area with sofas, attached Shower with Gyser and fully air conditioned on 1st floor near okhlavihar metro station near Zubaida PG, muslim community area AbulFazal Enclave Jamia Nagar Okhla.
Newly constructed Pg specially for JamiaMilliaIslamia girls students with single and double accommodation, ac rooms, in all rooms there are balconies and attached bathrooms, Whole space is four side open with big open airy river vies space with room and separate entry gate for pg girls, Completely secured homely atmosphere, Security guard available in the building easily reach with greater noida knowledge park universities, Near Mughal Cuisine, Masjid Al Habib and Students Islamic Organization AbulFazal Enclave Jamia Nagar Okhla.
2 rooms and 1 bathroom 4th floor sepratefalt with lift and bike parking available to let @ 6000/- monthly,it is river view apartment near Jama Masjid AbulFazal Enclave Jamia Nagar New Delhi 110025
Shaheen Bagh
Single room on rent near masjid al habeeb 40 foota road ShaheenBaghJamia Nagar New Delhi 110025.1 bhk flat available for rent near peace appartmentshaheenbagh 40 feet wide road Jamianagar.
Furnished and well maintained commercial space of 12 seat of 100 Squared Yard with washroom and pentryavaialbe for monthly rent of Rs 25000/- first floor near Muhamadi Masjid, winds bird and alig's food corner SaritaVihar Road ShaheenBaghJamia Nagar.
Basement of 200 square yard best for godown and warehouse available for a monthly rent of Rs 15000/- muslimcomminty area near benetton outlet and sima creations and skechers showroom SaritaVihar Road ShaheenBaghJamia Nagar.
100 Sq. Yd. Residential plot available for sale near Majid Abu Bakr 40 feet wide road muslim dominated area near KalindiKunj Metro Station Shaheen Bagh Jamia Nagar .
Ghaffar Manzil
PG for boys, Fully Furnished rooms on independent or sharing basis are avaialbe on a very economical rent for specially JamiaMillia Students new bed and all facilities available herelike bed ac regrigration washing machine kitchen etc near Abdul Rab Apartments and shadn Store Muslim Colony Street No 1 Ghaffar Manzil Jamia Nagar Delhi.
one room set flat on 4th floor with kitchen and toilet, best for students on a monthly rental of Rs 4000/- near Golden Griangle Tour Galaxy Apartment and Chawdhary Medical Store Street NO 1 Muslim Community areaGhaffarManzilJamia Nagar Okhla.
Two Bedroom two bathroom flat on 2nd floor is availble for rent only for female students spcially for JamiaMilliaIslamia east facing and university view flat near arshi store, Shamis Store and Masjid Huda street no 3 Muslim Dominated area GhaffarManzil.
20 * 30 Sq.ft shop for rent near Syed Apartment Mugs Printing Naim Communication Crazy Bite Restaurant Sunil Tea Stall and Shama Milk Store GhaffarManzilJamiaMilliaIslamia University Delhi.
Commercial Space best for coacingcentre is available on rent nearShazeem Collections, Maqsood Ahmed Saifi, Muhammadi Masjid and Suha Associates GhaffarManzilmuslim Majority Area JamiaMilliaIslamia New Delhi